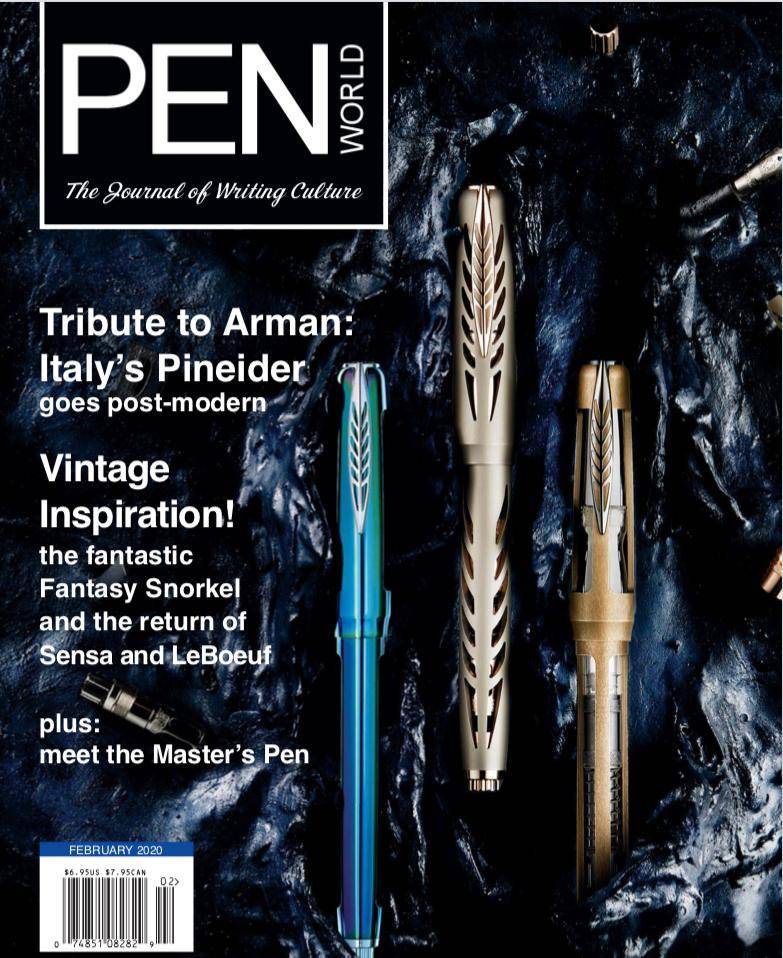 The Man Who Helped Creating The Road Map for Reviving a Vintage Pen brand gets to work on Sensa and Leboeuf
One of the largest pen trends in the first two decades or this century was the revivification of vintage brands into modern incarnations. 'Vintage inspiration... we call it here at Pen World. and it has become a true sub-genre in pen making.
Robert Rosenberg was one of the first to experiment with this type of branding, and in 2020, he shows that he still has what it takes to revive a pen brand successfully. In fact Rosenberg has revived two brands: 1 small brand whose heyday was the 1920s, LeBoeuf, and a large brand that came on strong in the 1990s, Sensa.
"With LeBoetif and Sensa, we have two very different brands." Rosenberg says. "LeBoeuf is what I'd call a legacy brand. Sensa is a more modern brand".
Rosenberg comes by his knowledge of both legacy and modern brands honestly: "My father, Harold Rosenberg, was an admired and well-respected businessman who was a major force in the resurgence of fountain pens." Harold Rosenberg started in the pen business in the 1970* as the U.S. distributor for Japan's Pilot, and during his storied career, he distributed or worked for such companies as Sailor, Waterman. and Parker. "His motto was, "Get a fine writing instrument into someone's hand." Once that was accomplished. the sale was easy; Rosenberg says of his father. "His strength was in building relationships."
Rosenberg found his own path into the pen industry by becoming US. distributor of Japan's Platinum Pen in 1992. In 1993, he formed Kenro Industries, the name a combination of his brother's. Ken, who passed away unexpectedly in 1984, and his own ("Ken' + 'Ro").
In 1994, Rosenberg approached Italy's Aurora Pen, which was looking for US. distribution. In 1994, Rosenberg sold his remaining shares in Kenro to his partner. Joel Blumberg, who maintains ownership.
Rosenberg, for his part, decided to pursue another path and enrolled in law school in 1997. But pens were in his blood. and a class on trademark law led Rosenberg back to his roots. "It was an aha! moment." Rosenberg says. So many of the trademarks belonging to writing instrument brands of the past had expired and languished in obscurity. 'I said to myself, why not bring back famous brand% with a story to tell? I love doing research, and digging for these brands is like going on a treasure hunt. I have been very lucky to have struck gold on more than one occasion."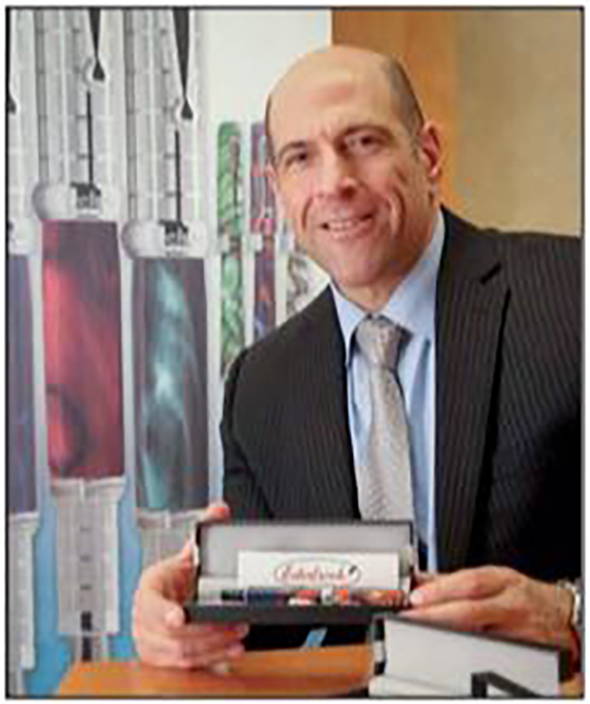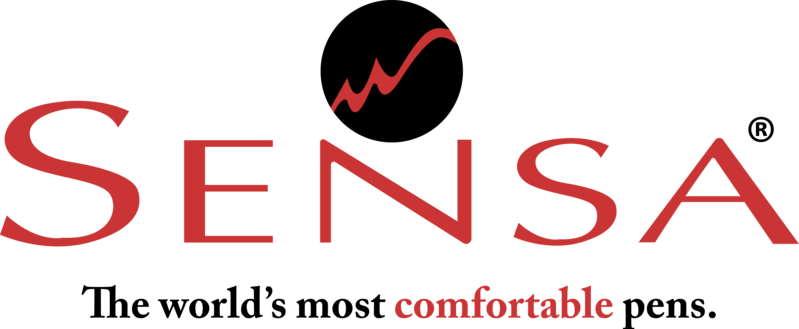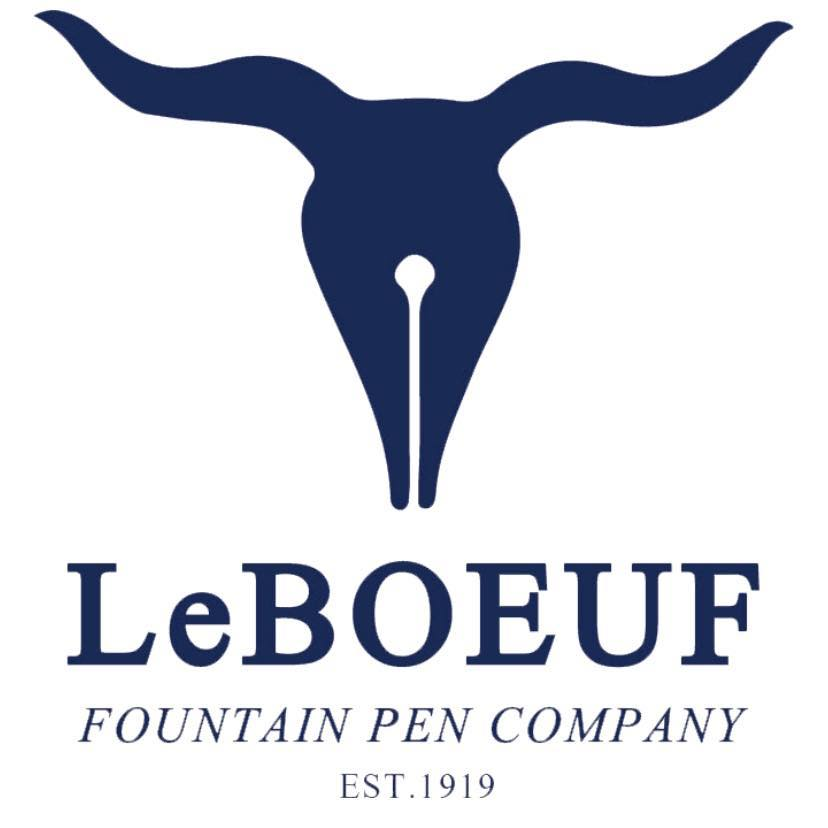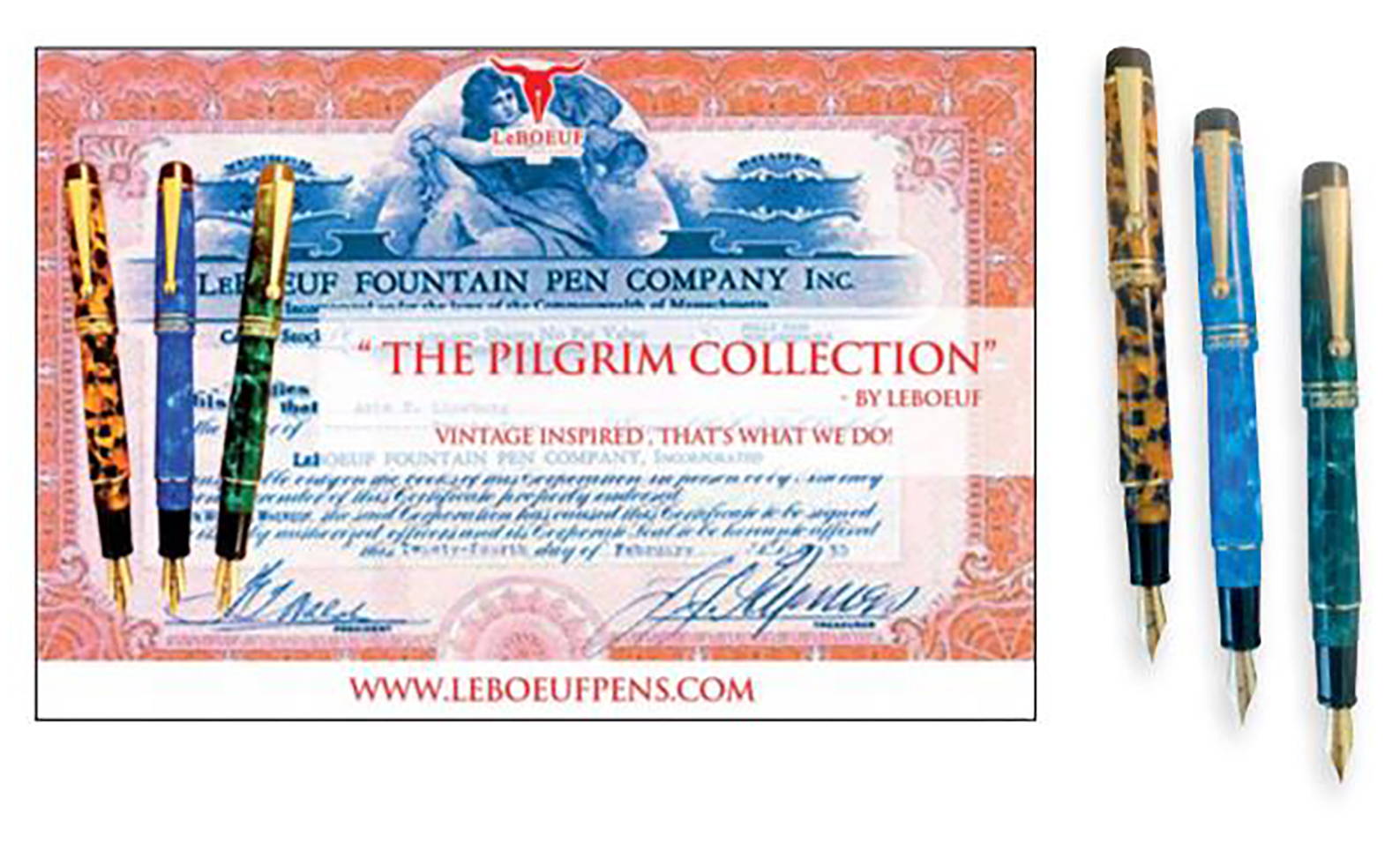 In 2000. Rosenberg revived the Conklin Pen Co. It was a special project for Rosenberg because he got to work with his father. who joined the Conklin Pen Co. in 2002 and remained there until his sudden passing in 2008. Rosenberg and his father revived Mark Twain's brand of choice. manufacturing the iconic Conklin Crescent Filler and introducing a new audience to the Nozac.
Of course you need good products that carry the legacy of the brand, and this can be difficult. With Conklin. we were lucky.' Rosenberg says before stressing that strong product is only half the story. `My philosophy is to tell the story of the brand—who they were and what they meant to the consumer at the time of their popularity. If you can tell a good story, then you can get the brand breathing again."
In 2009, Rosenberg sold Conklin to Yafa Brands. Inc.. which still manufactures and distributes the brand. He repeated the process with Esterbrook, procuring its trademark in 2015 and then selling it to the business that got him started. Kenro. in 2018. ("It will be a terrific success for Kenro. I have no doubt.' Rosenberg notes.)
"In 2020 Rosenberg is trying something old and something new. His new company, Harpen Brand Holdings, LLC, (The "Har" Comes from his father's name), is launching two new brands. The "something old" is Lebeouf, a revived brand based out of Springfield. Massachusetts that began in 1919. produced its first pens in 1921. and filed for bankruptcy in 1933."
Rosenberg says of LeBoeouf. its history is brief but important as it was the first pen company to use celluloid' rather than hard rubber. Specifically. LeBoeuf was the first U.S. brand to manufacture a completely celluloid pen. with colorful bodies that are prized by collectors today.
On the tooth anniversary of the original LeBoeuf founding. Rosenberg launched the LeBoeuf Fountain Pen Company. premiering the LeBoeuf Pilgrim in PWs December 2019 'Trends" special section. Rosenberg used original LeBoeuf Pilgrim fountain pens and drawings to create the new Pilgrim fountain pens and rollerballs.
Bodies of celluloid-style acrylic in Ocean Blue. Pine Forest Green, and Serengeti Sand are matched to a gold-plated clip and cap and barrel rings. and the LeBoeuf logo is gold plated at the cap ring. The cartridge/converter-filling fountain pen has a gold-plated. stainless steel nib in medium, and the rollerrball takes standard international refills.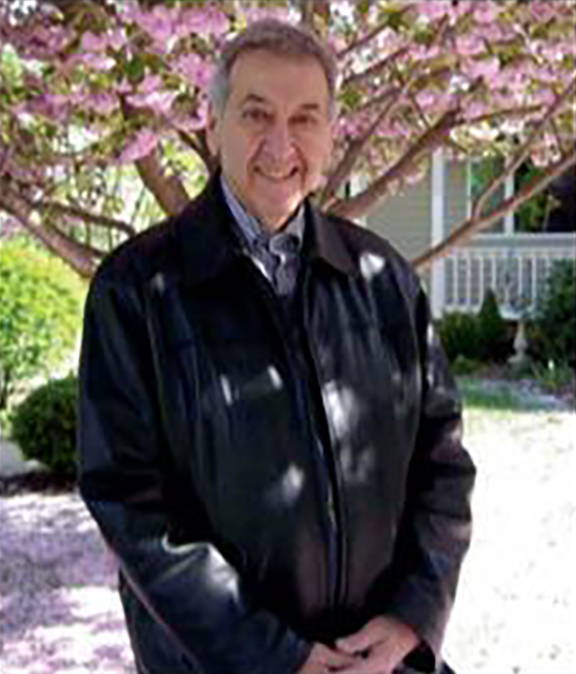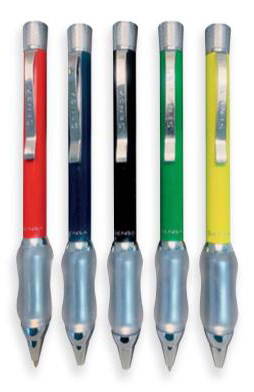 The "something new" -at least, relatively new- in Rosenberg's equation, is the relaunch of Sensa, "The world's most comfortable pen".
In the 1980s, Boyd Willat was working in the arts world of Hollywood. ruing the lack of a comfortable yet stylish ballpoint pen that was easy on the grip. Taking matters into his own proverbial hands. Willat launched Sensa in 1995.

Sensa ballpoints boasted an ergonomic body, nice balance. and a unique gel grip of plasmium fluid. lbose generations that grew up with the clenched grip of ballpoint writing noticed both the difference in stress on the hand and the stylish colors and patterns of Sensa barrels. While Sensa did release the occasional fountain pen. its focus remained ballpoints.

Then in 2007. Sensa disappeared from the market—purchased by a major conglomerate for patents and forgotten. But Rosenberg hadn't forgotten Sensa. and when he found that the patents and trademark were available, he pounced.

`Sensa was all about comfort. It developed quite a following.' Rosenberg notes. Indeed. some Sensa vintage ballpoints fetch an asking price of around $130. Still. there were drawbacks to the original Sensa. For one, the plasmium grip could get sticky or leaky with overuse. For another, there was that weak fountain per line.

Rosenberg's new Sens.' recaptures the balance and stylishness of the original Sensa but has fixed the main two problems. 'We've recreated the pens pretty much as they were but with a new and unproved plasmium grip. Our factory was able to solve the issue Id stickinclisi. And Scow will be available in all finishes as a fountain pen. We want to bring the Sensa plasmium grip to the fountain pen user in a significant way.`
Rosenberg says that the new Sensa fountain pcn is quite different than the original. The body is wider to accommodate a standard international cartridge/converter filing system.
The plasrnium grip sits far enough down the section to appeal to most writing styles. and the medium-sized nib is German manufactured (fine and broad sizes are planned for a spring launch). The Sensa fountain pen retails for sloo.
'the new Sensa Classic ballpoints closely resemble their progenitors: slim, aluminum bodies in bright red, blue, black, green, and yellow that run into the hourglass-shaped plasmitim grip. The SENSA logo is printed above the grip and is stamped into the chrome-plated clip. The other accents. including the knurled twist top, are also chrome plated. The Sensa Classic ballpoint, which takes standard refills, retails for stio.
One of the best-selling designs for the original Sensa was the Safari series.' Rosenberg says, referring to Sensa's line of ballpoint pens with animal prints. Rosenberg recreated the linish and will be offering the Safari Serengeti series in giraffe and zebra patterns as a limited edi¬tion in both ballpoint and fountain pen models. The new Sensa Safari Serengeti ballpoint will feature the same body style as the original
With the relaunch of Sensa and LeBoeuf. Rosenberg is reviving pieces of pen history—LeBoeuf harkening to pen manufacture's first golden age. and Sensa recalling the second. But perhaps there's a little legacy building for Rosenberg as well Vintage-inspired pen making is a full-fledged field now. Rosenberg was in on its ground floor, and he's ready to prove he's still got it.
"I'm excited to begin this journey.' he says.